NM4-I NextMeter Indoor Overview & Documents
Roles: Admin, Technician
Last Updated: February 2023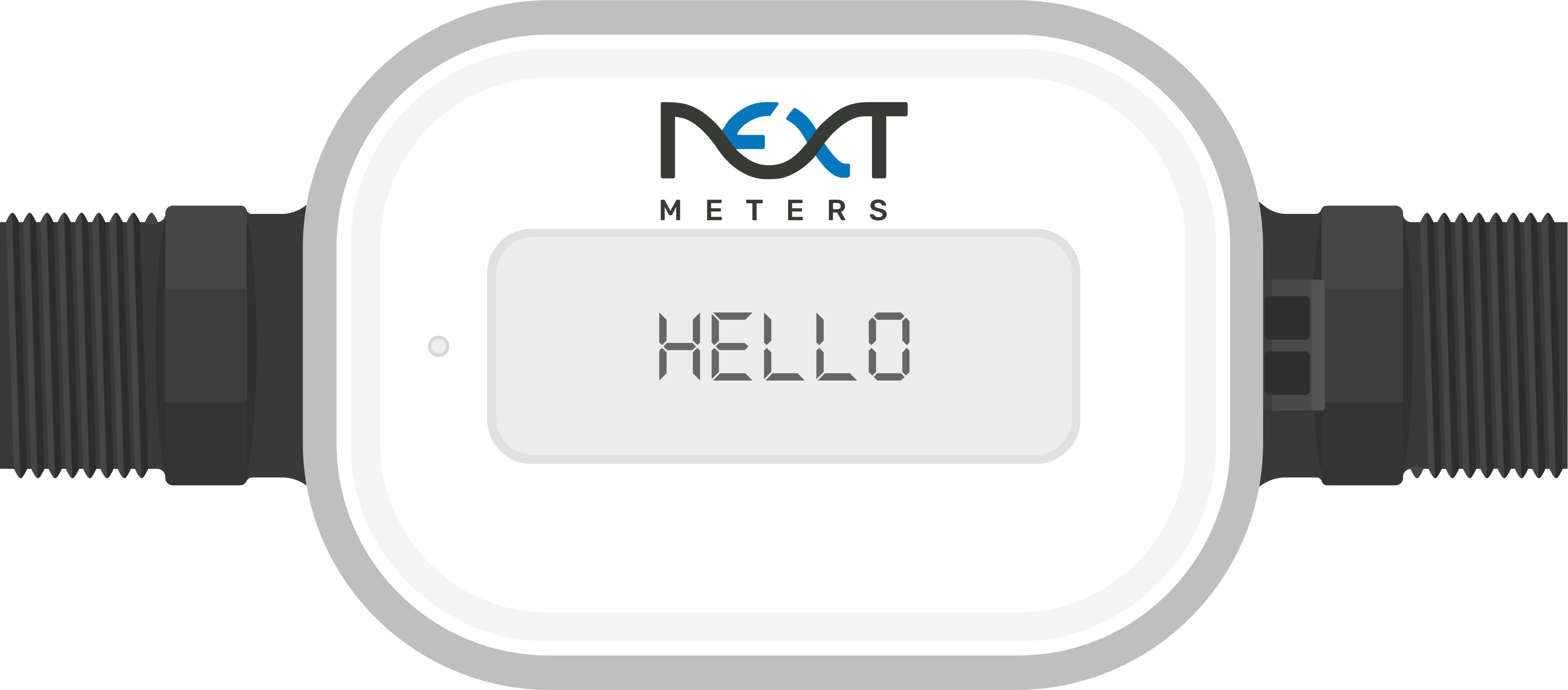 The ultrasonic NextMeter Indoor integrates sophisticated solid-state measuring technology with the NextCentury wireless platform. Making it the first solid-state meter purpose-built for the submetering industry.
The NextMeter combines cutting-edge ultrasonic technology with the industry-leading AMR solution, all in a simple and easy-to-use meter designed for effortless deployment. NextMeter ultrasonic technology reliably detects even the smallest amount of flow and extends this level of accuracy across all flow rates. Without moving parts wearing down over time, this reliability and accuracy is sustained over the full life of the meter.
Certifications:

FCC: 2A8EC-NM4I | IC: 28950-NM4I

Wireless Communication:

Two-way NextCentury RF Connect™

902-928 MHz Unlicensed Band

In-Field Configuration:

Simple programming and verification using the NextMeter mobile app

Battery:

Preinstalled, field-replaceable CR18505 battery

Up to 10-year battery life


Dimensions:

7.5in x 4.3in x 4.3in (177.8mm x 84.2mm x 84.2mm)

Operation Environment:

33°F to 140°F (1°C to 60°C)

Should be installed in an indoor, dry environment
*Due to updated regulations and product improvements, NextCentury Submetering Systems, LLC reserves the right to change the product specifications without notice.