NM4-I NextMeter Indoor FAQ
---
Roles: Admin, Technician, and Billing Manager
Last updated: September 2023
---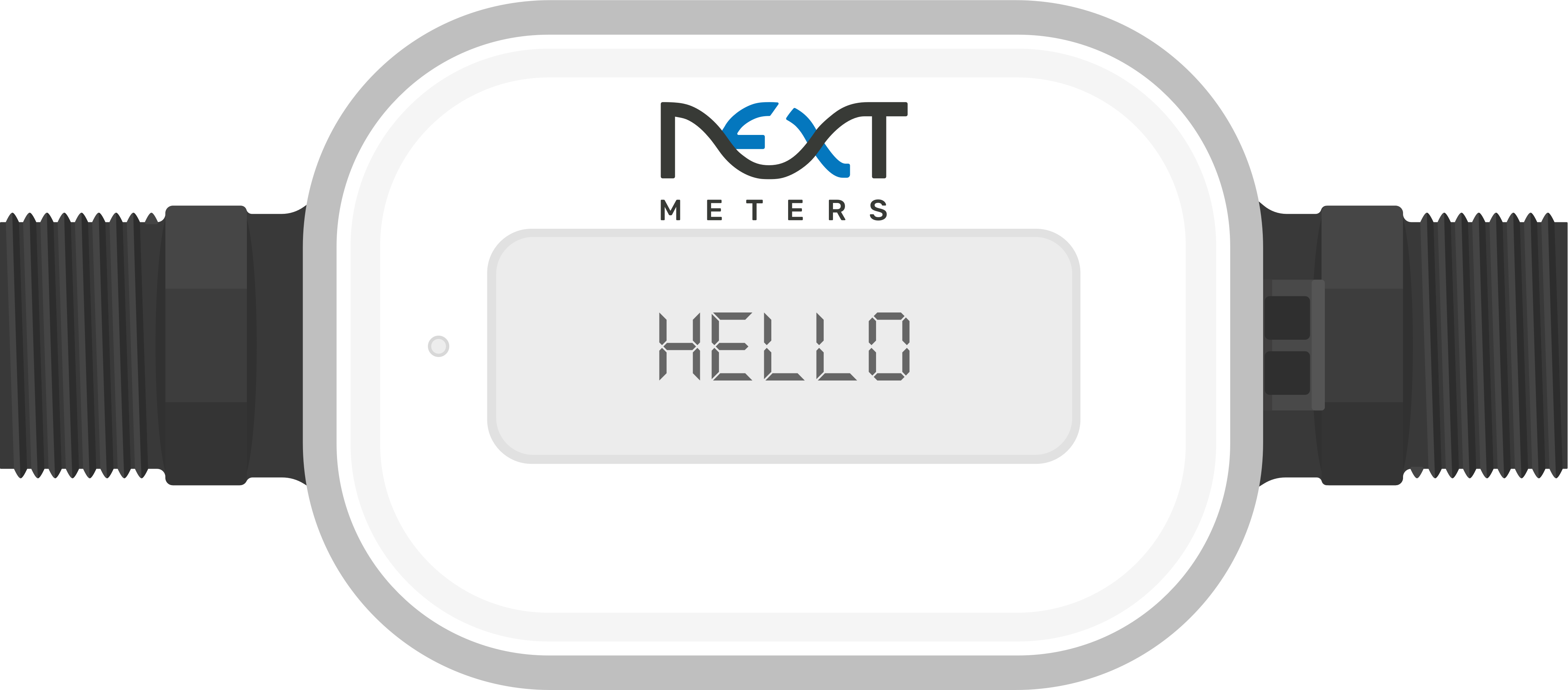 What is the NM4-I meter?
The NM4-I is an indoor ultrasonic meter with NextCentury Connect™ Wireless technology. It combines cutting-edge ultrasonic technology with AMR (Automatic Meter Reading) capabilities. 
Key benefits
Designed for indoor submetering.
Accuracy that doesn't degrade over time.
Open flow-tube design reducing head loss.
Simplified installation with an all-in-one meter and transceiver.
Compatible with the NextCentury wireless platform for real-time data and alerting.
Fully electronic with no moving parts that wear out.
What Certifications and Approvals does the NM4-I have?
The Next Meter has the following:
FCC ID: 2A8EC-NM4I | IC: 28950-NM4I
NSF/ANSI 61
NTEP/CTEP Approval 23-055
Conforms to AWWA C715-18 & UL 2043
How do I install my NM4-I?
Here are some tips for installing the NM4-I
Indoor installation only
Up to 90% non-condensing humidity
Horizontal or vertical installation
Register facing in any position best for reading
7.5" pipe straight before the meter
For a Full Installation process follow the guide here: NM4-I NextMeter Indoor Installation
What Output options does my NM4-I have?
The NM4-I offers two versatile output options. It utilizes built-in NextCentury Connect™ wireless technology for seamless communication with our cloud-based data management software, ensuring real-time data transmission. Additionally, there's a wired pulse output available for users who prefer or require a wired connection. These options provide flexibility to suit your specific monitoring needs.
What is the Battery Life of the NM4-I?
The battery used, a field-replaceable CR18505 lithium battery, has a typical longevity of 10 years
For information on purchasing replacement batteries for the NM4-I meter, please contact your product supplier or get in touch with our dedicated Support Team:
Support Hotline: (844) 538 8203
What is the maximum pressure the NM4-I meter can withstand?
The NM4-I is engineered to perform beyond standard requirements and can endure pressures far above standard water supply specifications. It has been tested to endure over 100,000 pressure cycles.
Is the NM4-I meter NSF-tested for safety and quality?
Yes, the NM4-I meter undergoes NSF testing to ensure its quality and safety in compliance with NSF standards.