Unit Details: Viewing Usage and Device Info
Roles: Technician, Billing Manager
Last Updated: April 2020
The Unit Details page provides detailed information regarding an individual Unit on a property. Through the Unit Details page a user can view:
Usage History and Meter Readings

Equipment information

Meter Information

Alerts

Notes regarding the Unit
Navigating to the Unit Details Page
Navigate to a property's Equipment Page

Select a unit tile

Select "View"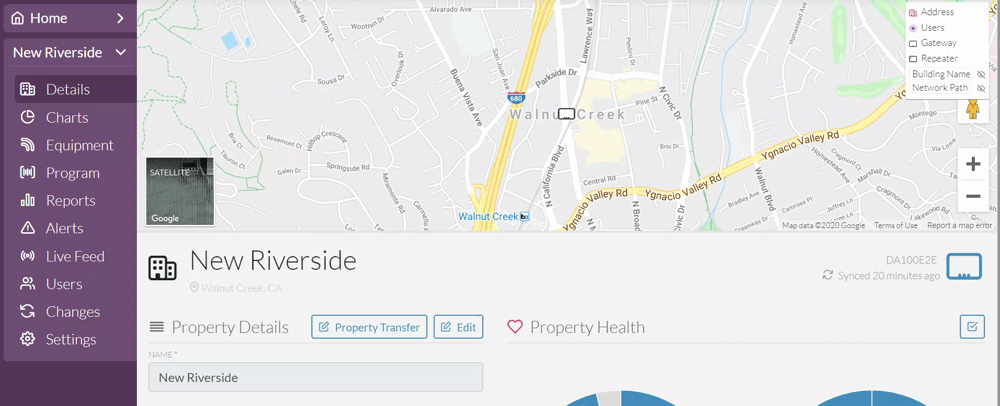 The current meter read is displayed at the top of the page. Hover over

to view additional information on how the reading is calculated.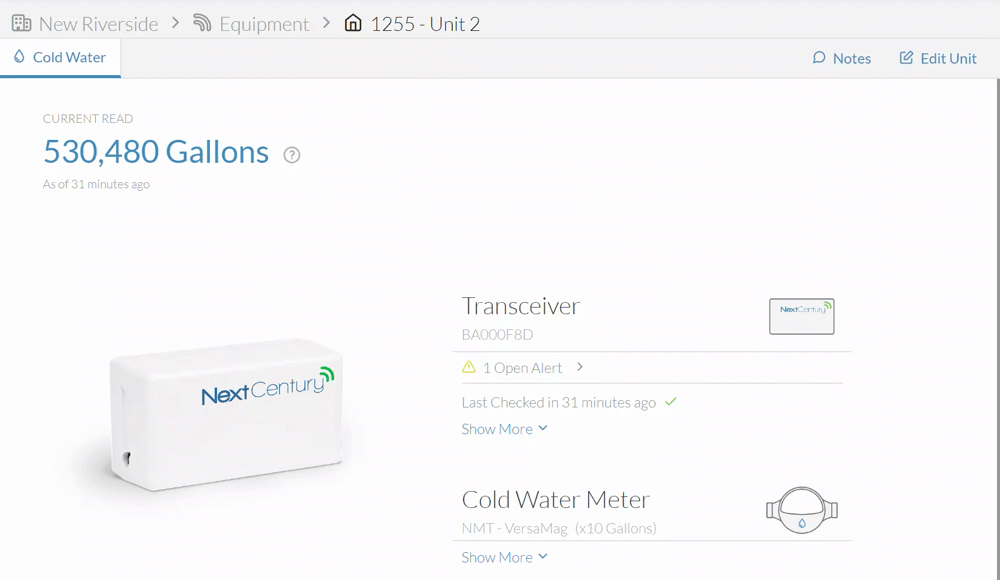 The bottom of the page displays unit usage. A usage report can be downloaded by choosing a date range and selecting

.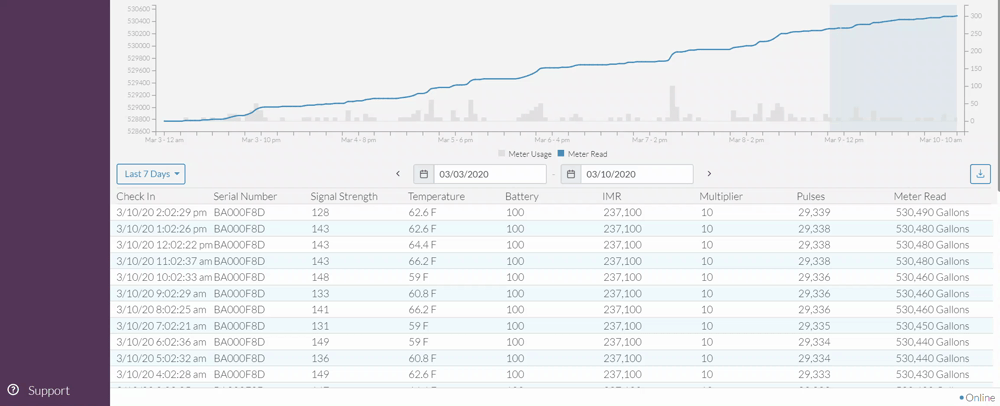 Device and Meter Information
Device and Meter information is displayed on the right-hand side.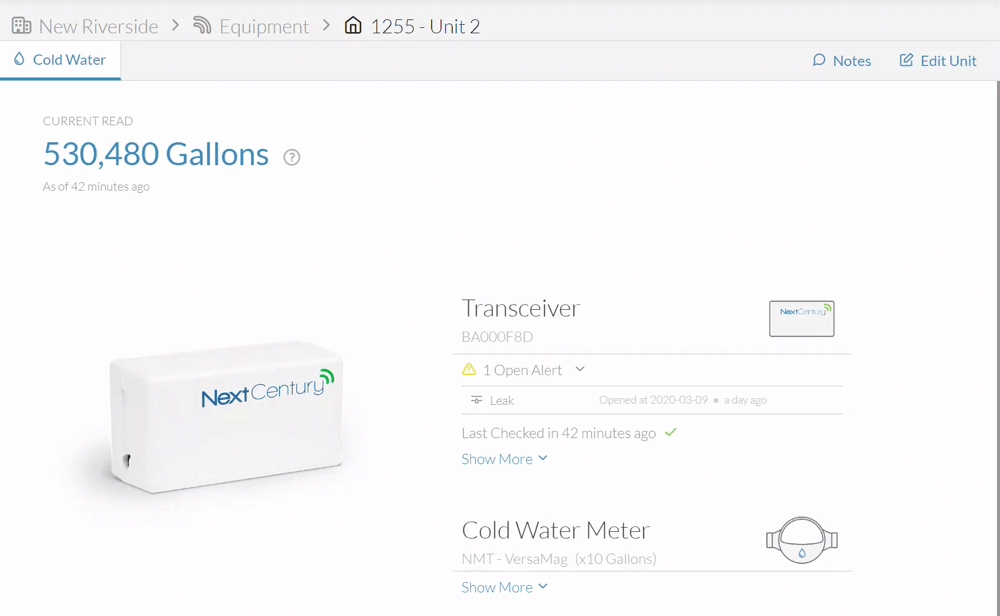 Expand the Alerts section to view and dismiss alerts.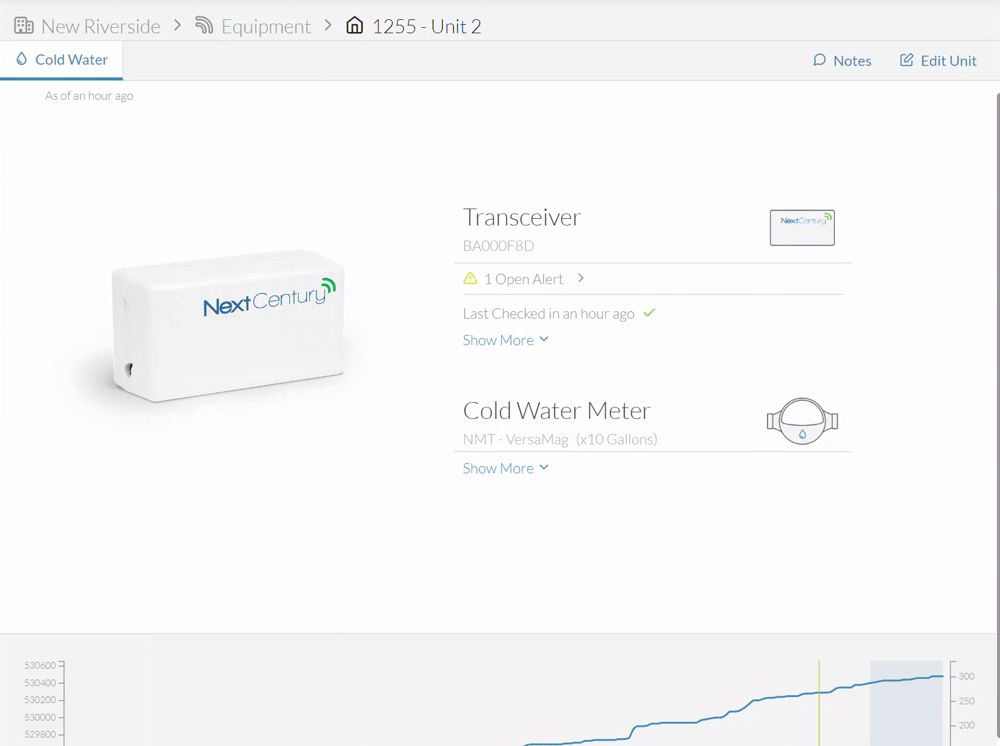 Alerts are also visible on the usage report and graph section.