RR301 Remote Reader Installation
Roles: Technicians
Last updated: September 2020
This article outlines the process for installing the RR301 Remote Reader (Non-Radio).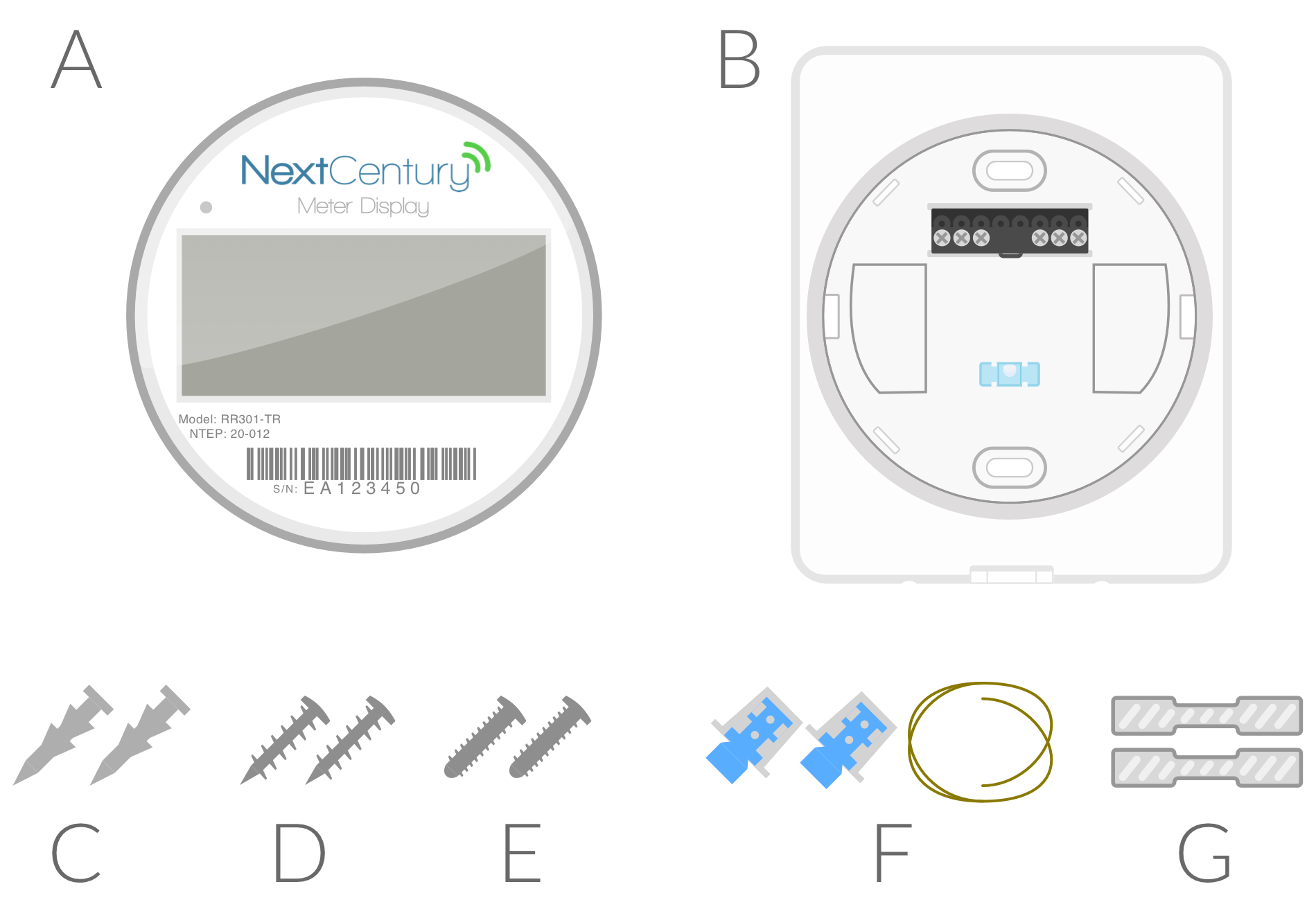 A - RR301-TR Remote Reader
B - Mounting Plate


C - Sheetrock Anchors
D - Wall Mount Screws


E - Box Mount Screws
F - Wire Security Assembly
G - Security Seal Tabs
Installation
1. Wire meter(s) to the mounting plate terminals
Pull down the security tab to remove the Remote Reader from the mounting plate.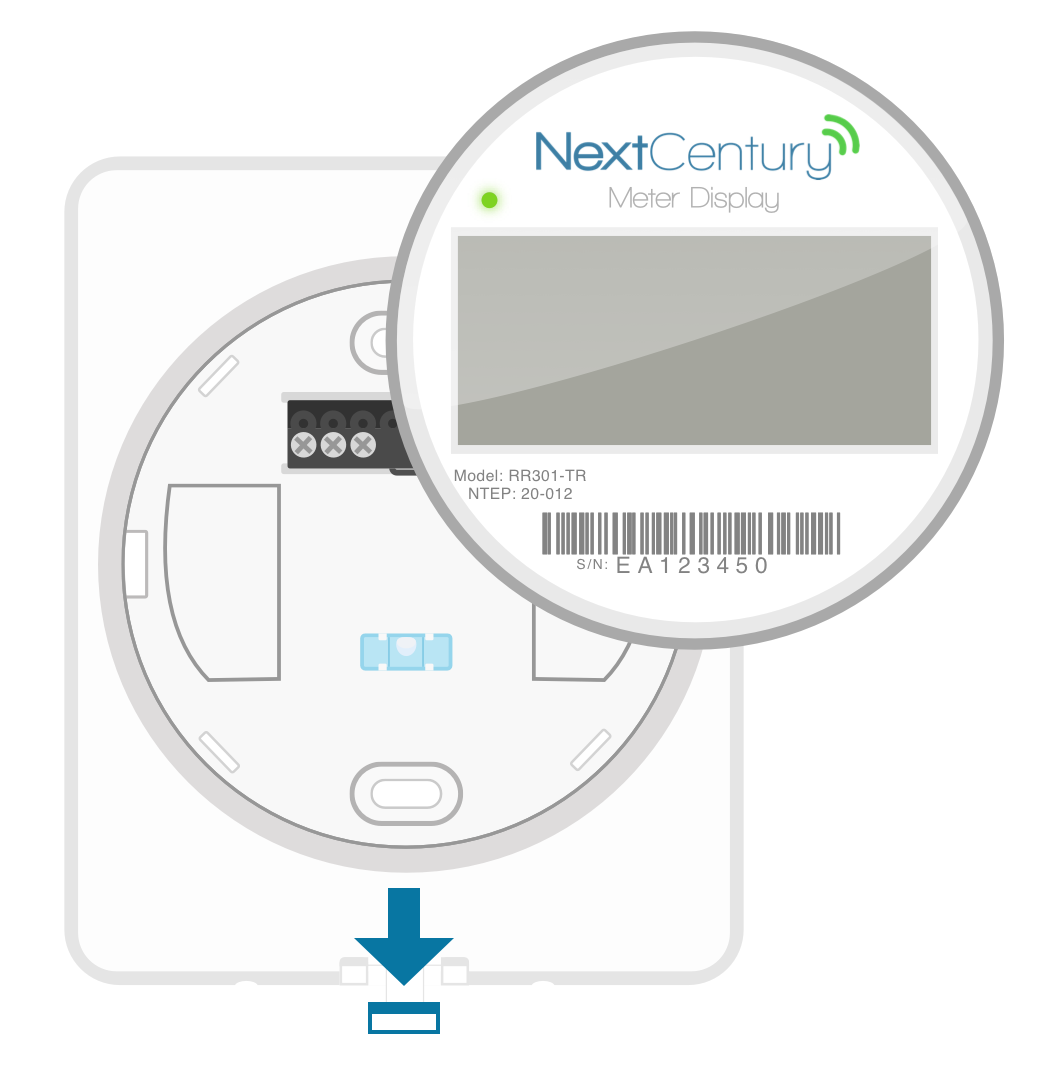 Feed wires through the mounting plate and connect them to the terminals for meter 1 and meter 2.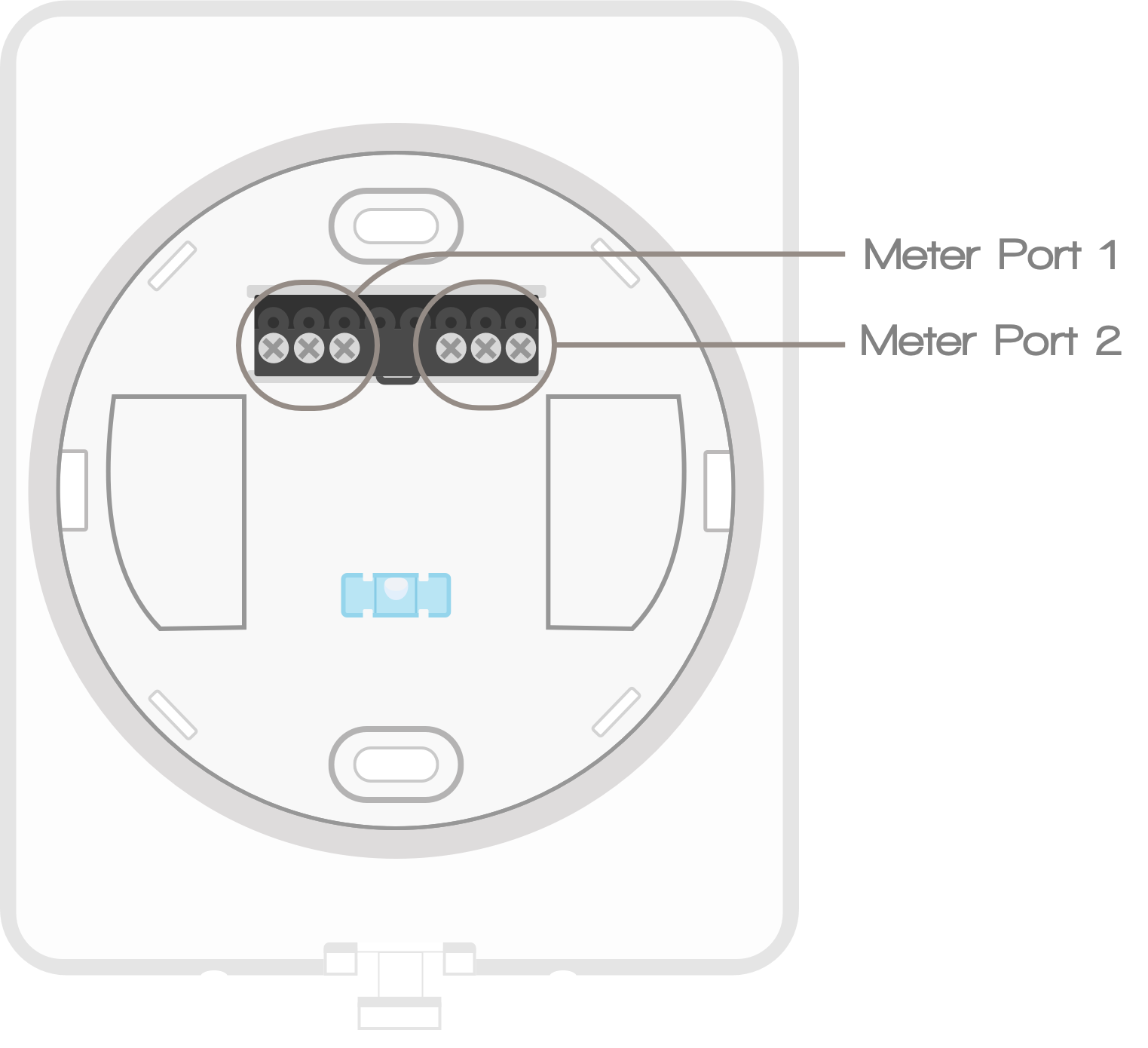 Use the provided wiring guide and wire according to the meter type you are installing. Click the wiring guide below for a larger view.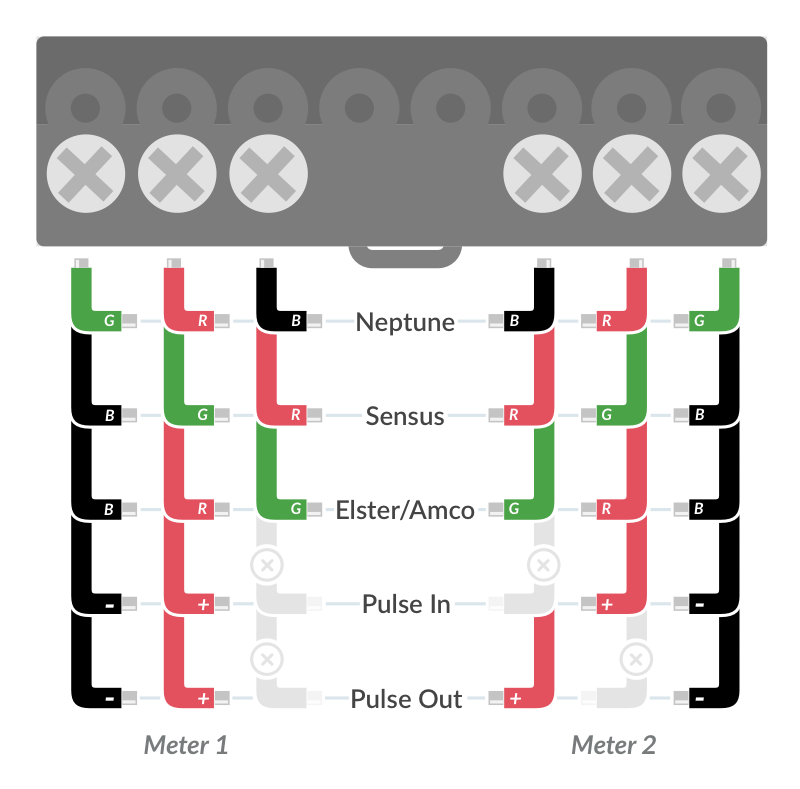 2. Install the mounting plate to the wall
With the provided hardware, secure the mounting plate to the wall.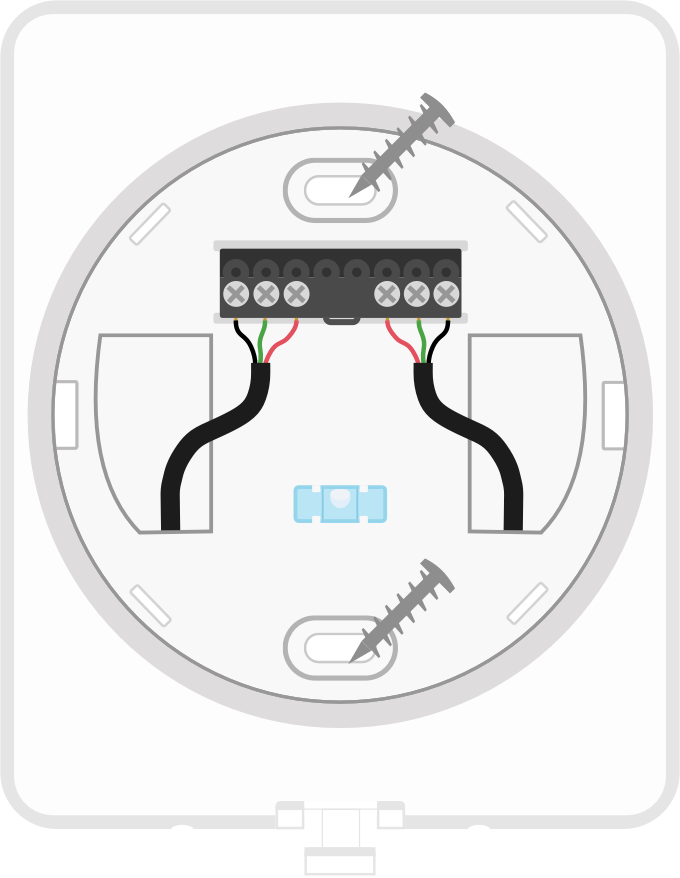 3. Attach the RR301-TR Remote Reader to the mounting plate
Align the Remote Reader with the mounting plate and press down. Then lock the security tab in place.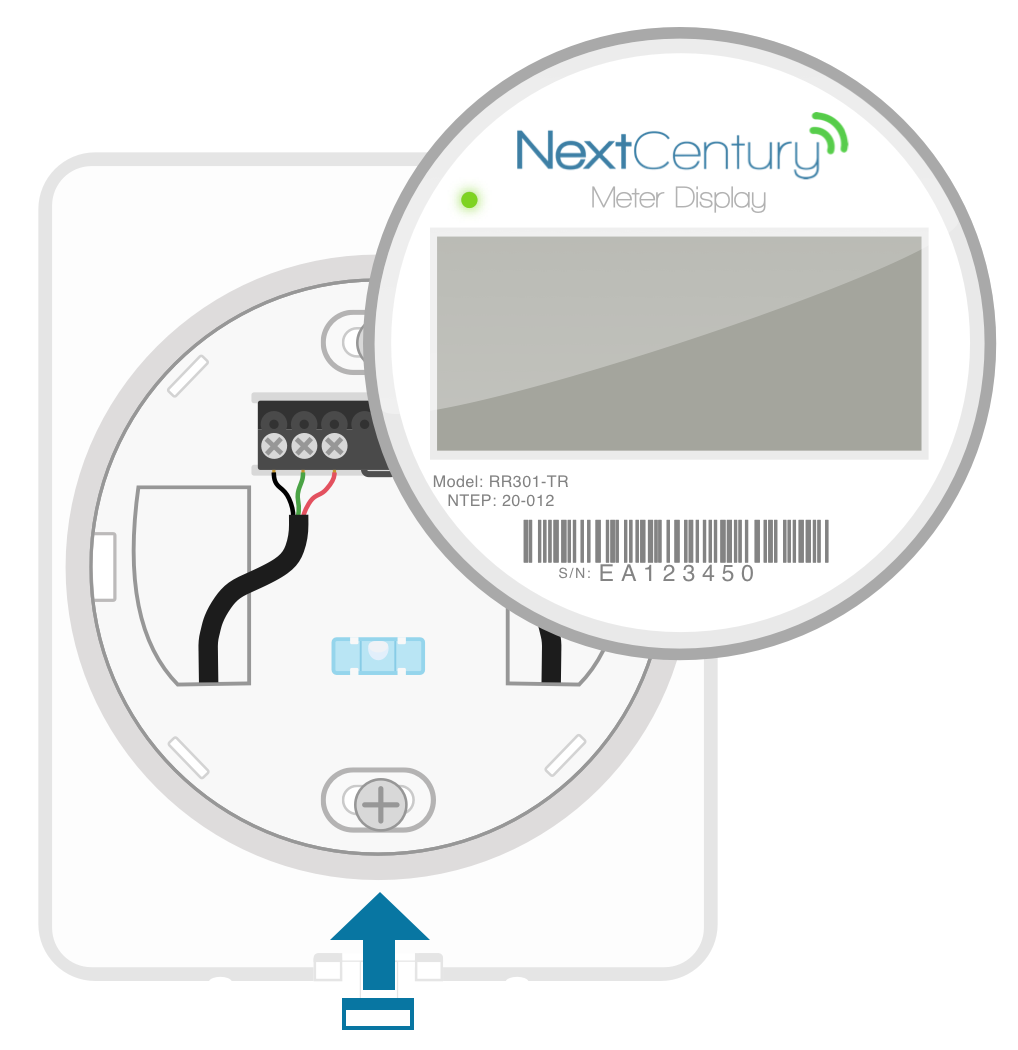 Programming
Direct Connect Programmer
Use the DC301 programmer to configure each Remote Reader's meter types.

For Direct Connect programming, see Direct Connect Programming