TR4 Overview and Documents
---
Roles: Admin, Technician
Last updated: November 2023
---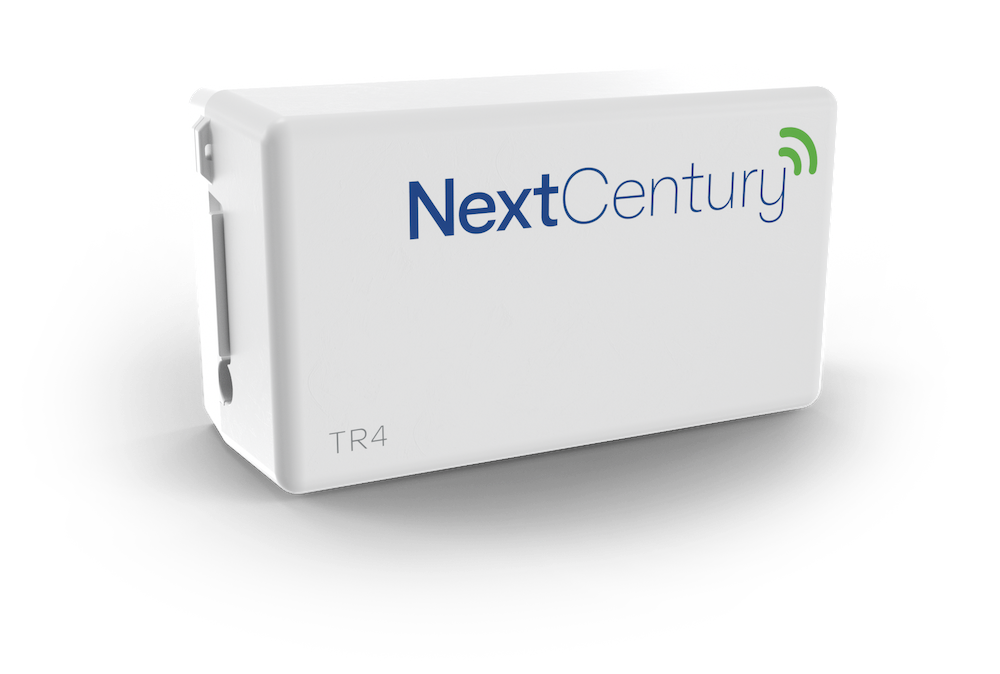 The NextCentury TR4 Transceiver introduces the next generation of superior wireless performance. Featuring Meter+™ technology, this Transceiver offers broad meter compatibility in a single model. The TR4 pairs with most pulse meters and virtually all encoded meters utilizing Neptune, Sensus, or AMCO/Elster protocols.
The TR4 is a drop-in replacement for any previous generation NextCentury Transceiver. Wireless network operation is seamlessly compatible with all earlier generation Repeaters and Gateways.
Engineered for long maintenance-free operation, the TR4 provides hourly-read precision with a 10-year battery life.
Meter Compatibility
18 - 22 gauge (twisted / solid core) wire
Pulse or encoded meter types
Single model supports all configurations
Certifications
FCC: 2AB81-TR4 | IC: 20949-TR4
Wireless Communication
Two-way NextCentury RF Connect™
902-928 MHz Unlicensed Band
45,000 ft direct line of site
Battery
Preinstalled, field-replaceable CR18505 battery
Up to 10-year battery life
In-Field Configuration
Simple meter configuration—no external programmer required
Dimensions
3.3in x 1.8in x 1.3in (84mm x 46mm x 33mm)
Operation Environment
-20°C to 60°C (-4°F to 140°F )
Should be installed in an indoor, dry environment
*Due to updated regulations and product improvements, NextCentury Submetering Systems, LLC reserves the right to change the product specifications without notice.