RR4 and RR4-TR Overview and Documents
---
Roles: Technician, Admin
Last updated: November 2023
---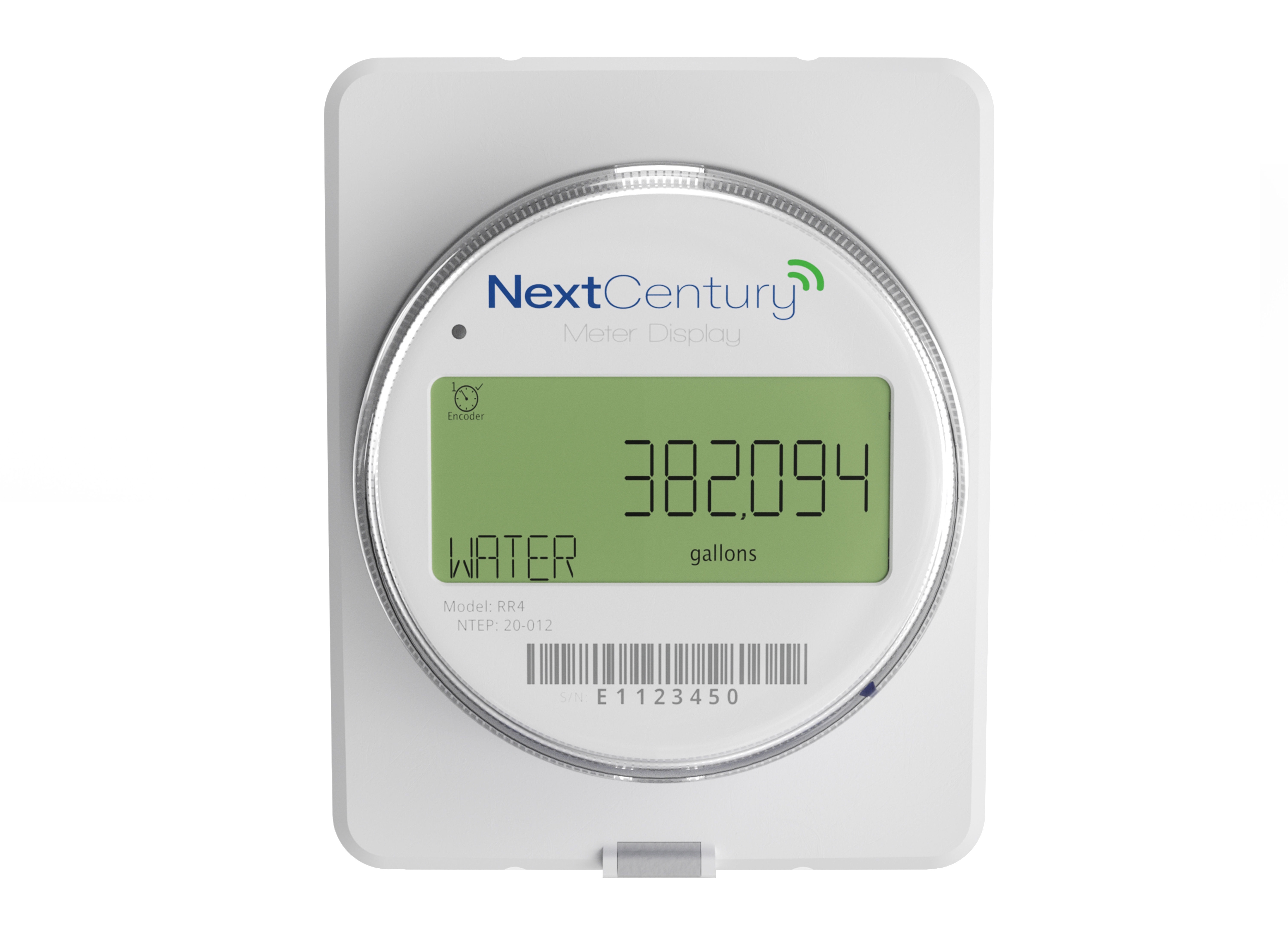 The NextCentury RR4 and RR4-TR Remote Reader are advanced meter reading solutions which provide a high-visibility remote display of one or two utility meters.
The Remote Reader has an attractive consumer design, making it an ideal solution for apartment or commercial metering. The utility and unit of measure are clearly displayed, ensuring an accurate interpretation of the read. It is NTEP certified and can be used to meet tenant meter read requirements.
The Remote Reader utilizes Dual Meter+™ technology, making this single model compatible with virtually all modern encoded and pulse-output utility meters, including water, electric, gas, and thermal meter models.
In addition to displaying the meter read, the RR4-TR Remote Reader operates as a wireless transceiver end-point, transmitting meter read data to the NextCentury cloud platform.
Installation and configuration of the Remote Reader is simple and quick using the NextCentury mobile app.
Certifications
FCC: 2AB8I-RR4 | IC: 20949-RR4
NTEP: 20-012
IP-Rating: IP66
Dual Meter+™
Any combination of two encoded or pulse-out meters
Or, single meter pulse-in and pulse-out
Operation Environment
-20°C to 60°C (-4°F to 140°F )
Indoor or Outdoor installation (IP66, non-submersible)
Battery
Preinstalled, field-replaceable CR18505
Up to 10-year battery life
Dimensions
Display unit and mounting plate: 5.7" x 4.6" x 1.7" (145mm x 117mm x 44mm)
Mounting holes center-to-center: 3.5" (88.4 mm)
Compatible with a standard single gang wall-box
Configuration Requirements
Cloud configure or Direct Connect (no DC301 Direct Connect device needed)
Pre-programming available
*Due to updated regulations and product improvements, NextCentury Submetering Systems, LLC reserves the right to change the product specifications without notice.