Warranty Lookup Tool
Roles: Admins, Technicians
Last updated: Jul 2021
This article outlines how to use the warranty lookup tool. This tool allows users to check the warranty status of NextCentury equipment.
Any user role can access the warranty lookup tool within the Web Portal. For additional information on user roles, see User Roles.
How to use the Warranty Lookup Tool
1. Open the Warranty Lookup tool
Select the Warranty Lookup option found in the lower left-hand corner of the NextCentury Web Portal.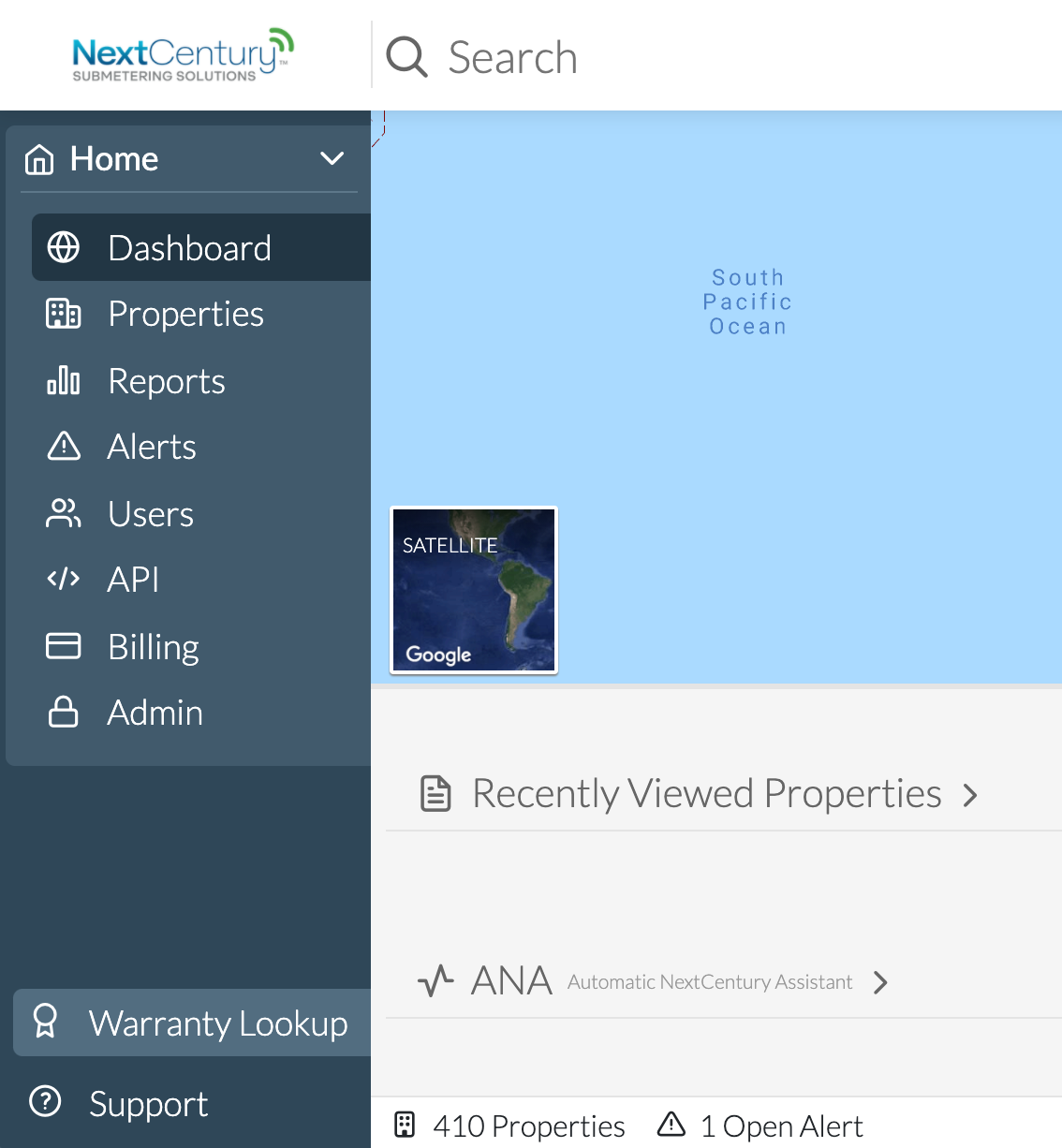 2. Enter the device serial number
Enter in the serial number of the device to see its warranty status.