TR4-X Outdoor Transceiver Installation
Roles: Technicians
Last updated: April 2021
This article outlines the process for installing the TR4-X outdoor Transceiver.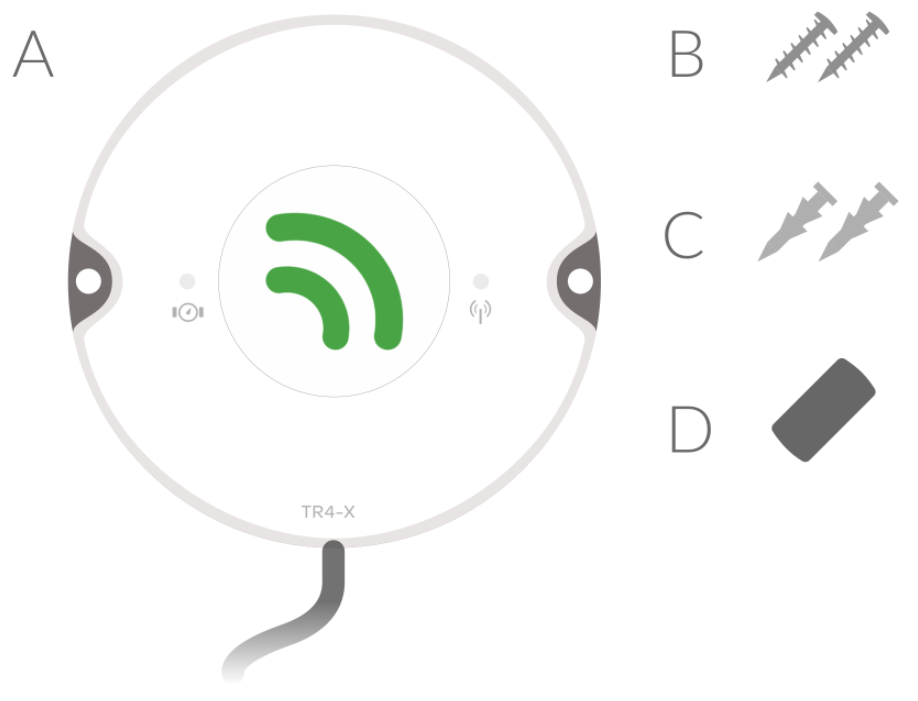 A - TR4-X (Qty:50)
B - Screws #6-20 (Qty:50)


C - Sheetrock Anchors (Qty: 100)
D - Activation Magnet (Qty: 1)

Installation
Splice the meter's output wires to the TR4-X Transceiver's input wires.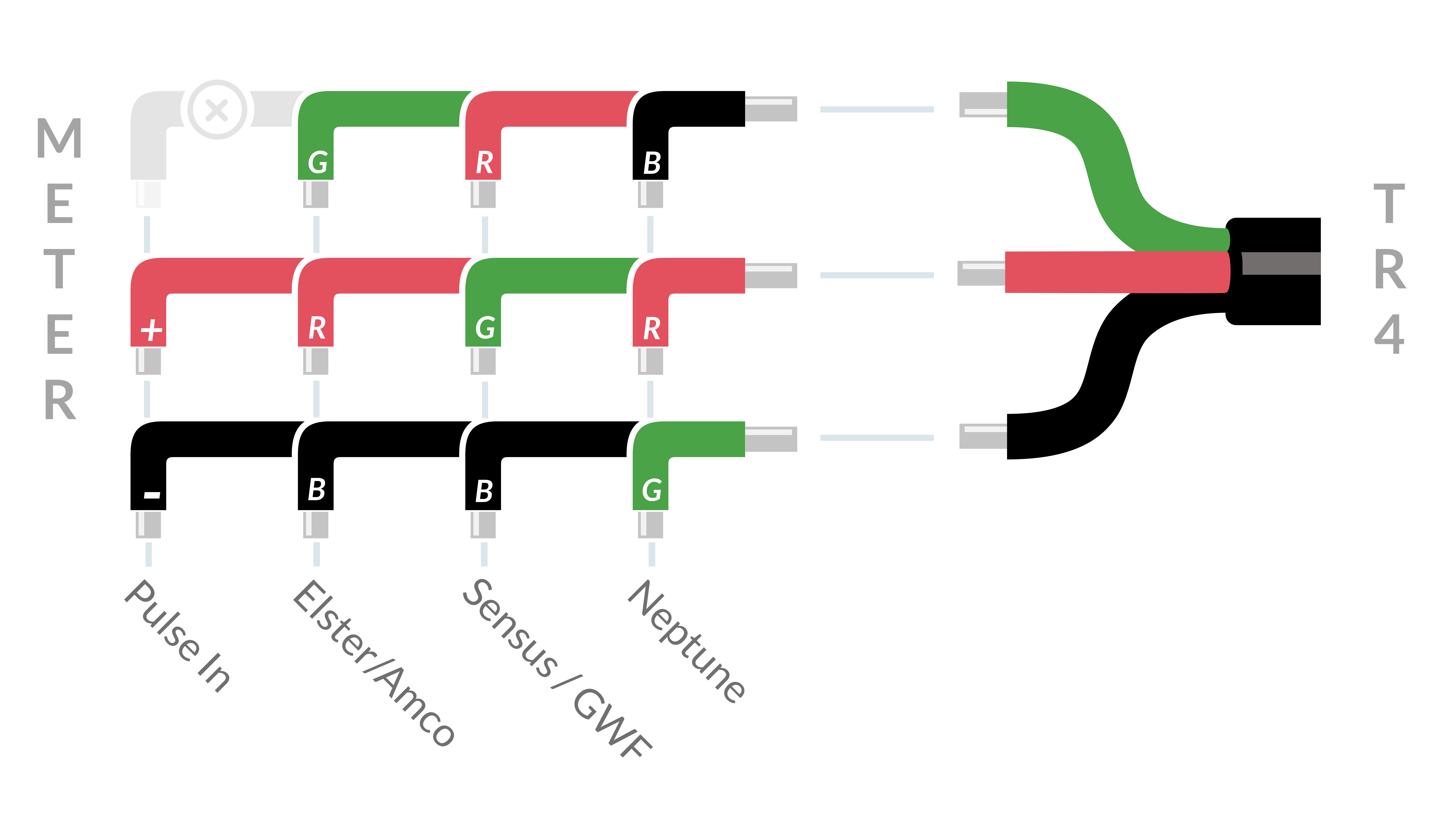 Note
When splicing TR4-X wire connections, be sure to use a waterproof splice kit such as the NextCentury FSP4 (coming soon).
Align and mark mounting holes for the TR4-X outdoor Transceiver.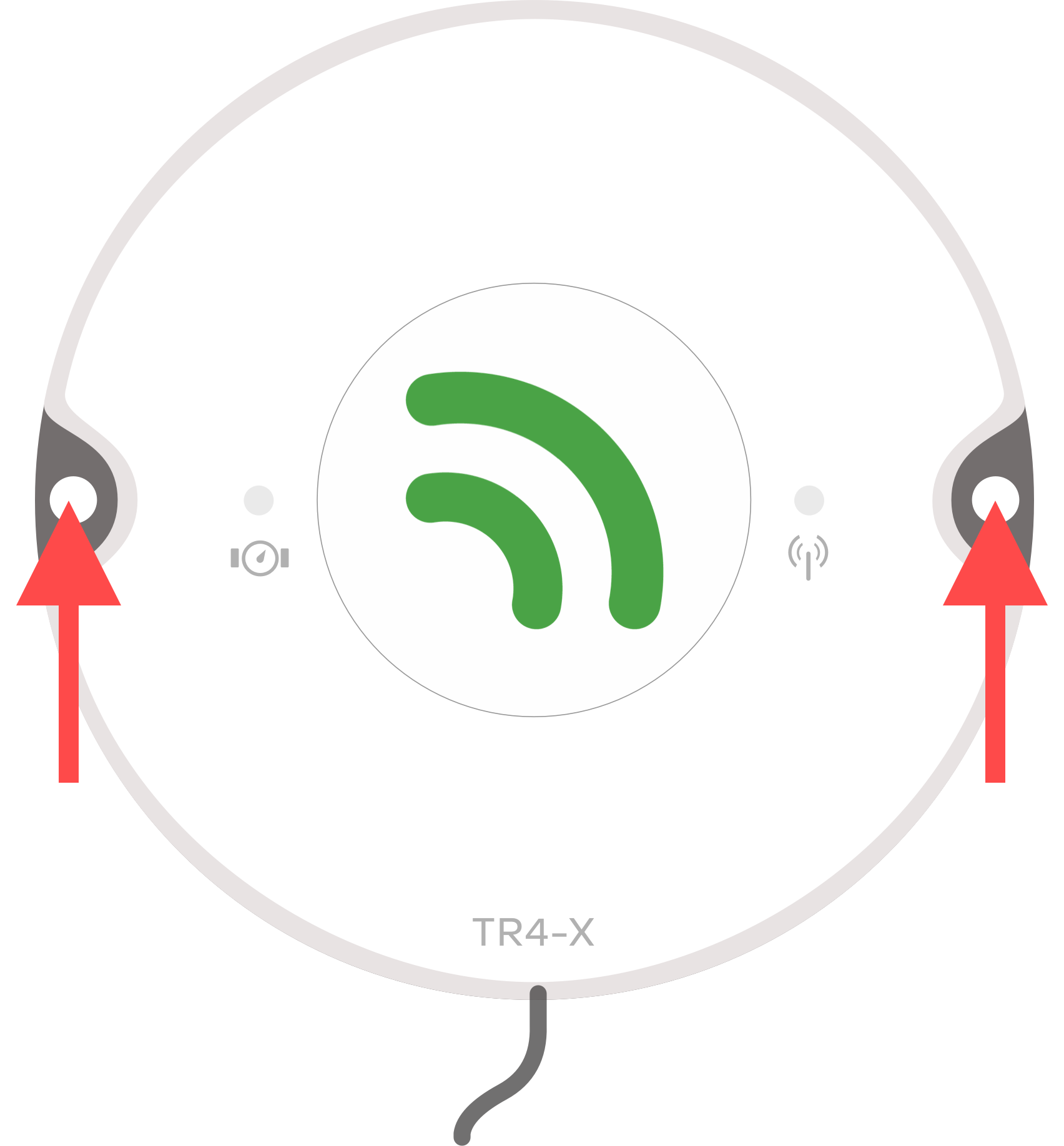 Pre-drill holes if necessary.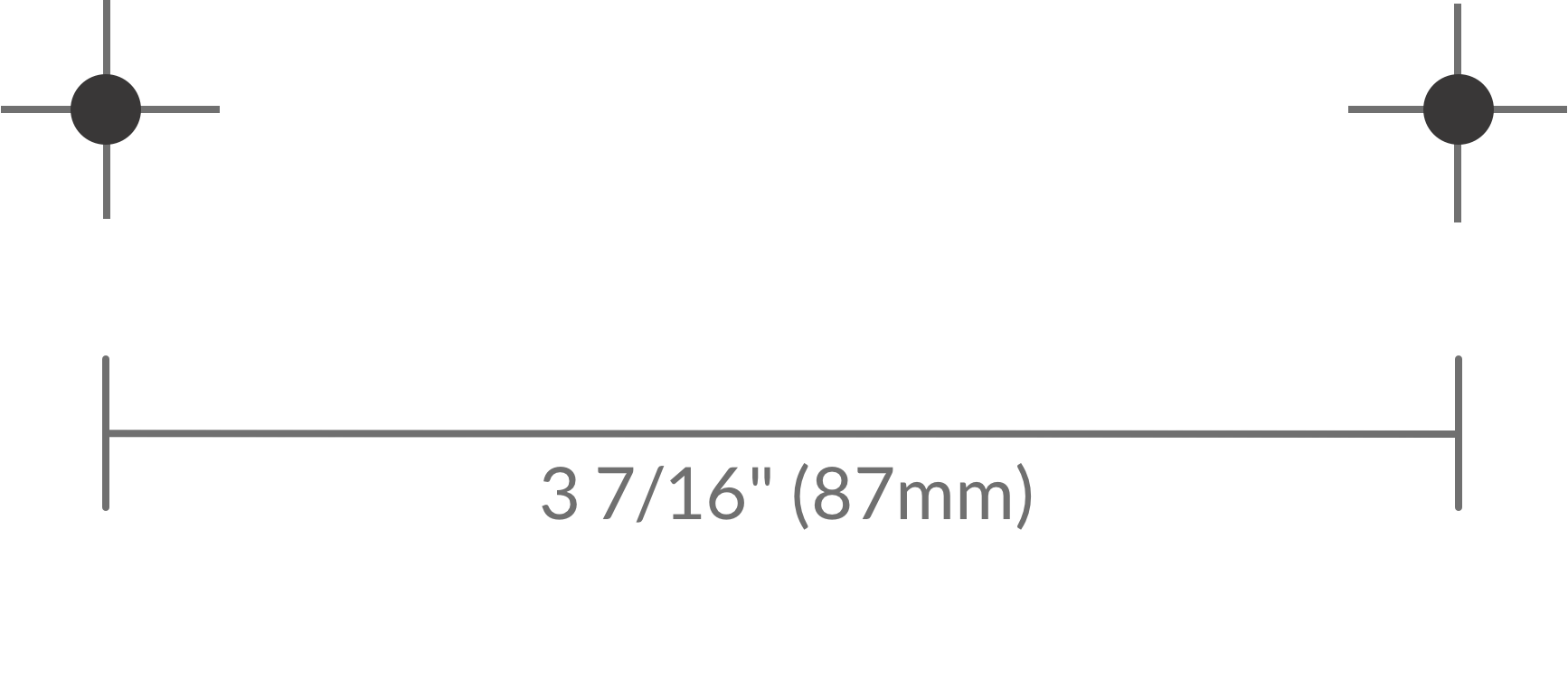 Using the included hardware, attach the TR4-X outdoor Transceiver.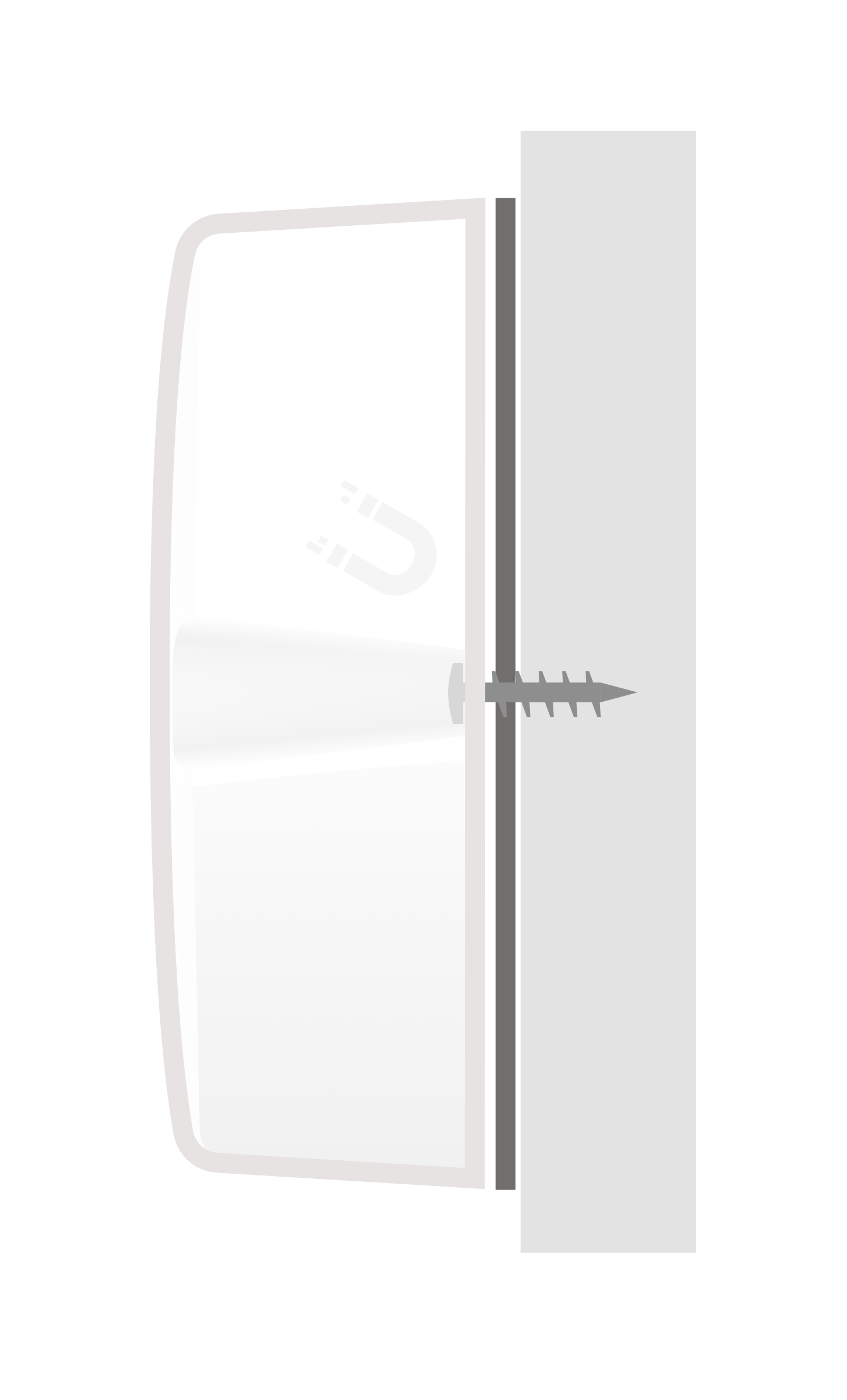 4. Verify Transceiver communication
Swipe the TR4-X outdoor Transceiver with the magnet. The Transceiver's RF LED will blink green when it is able to communicate with its Gateway.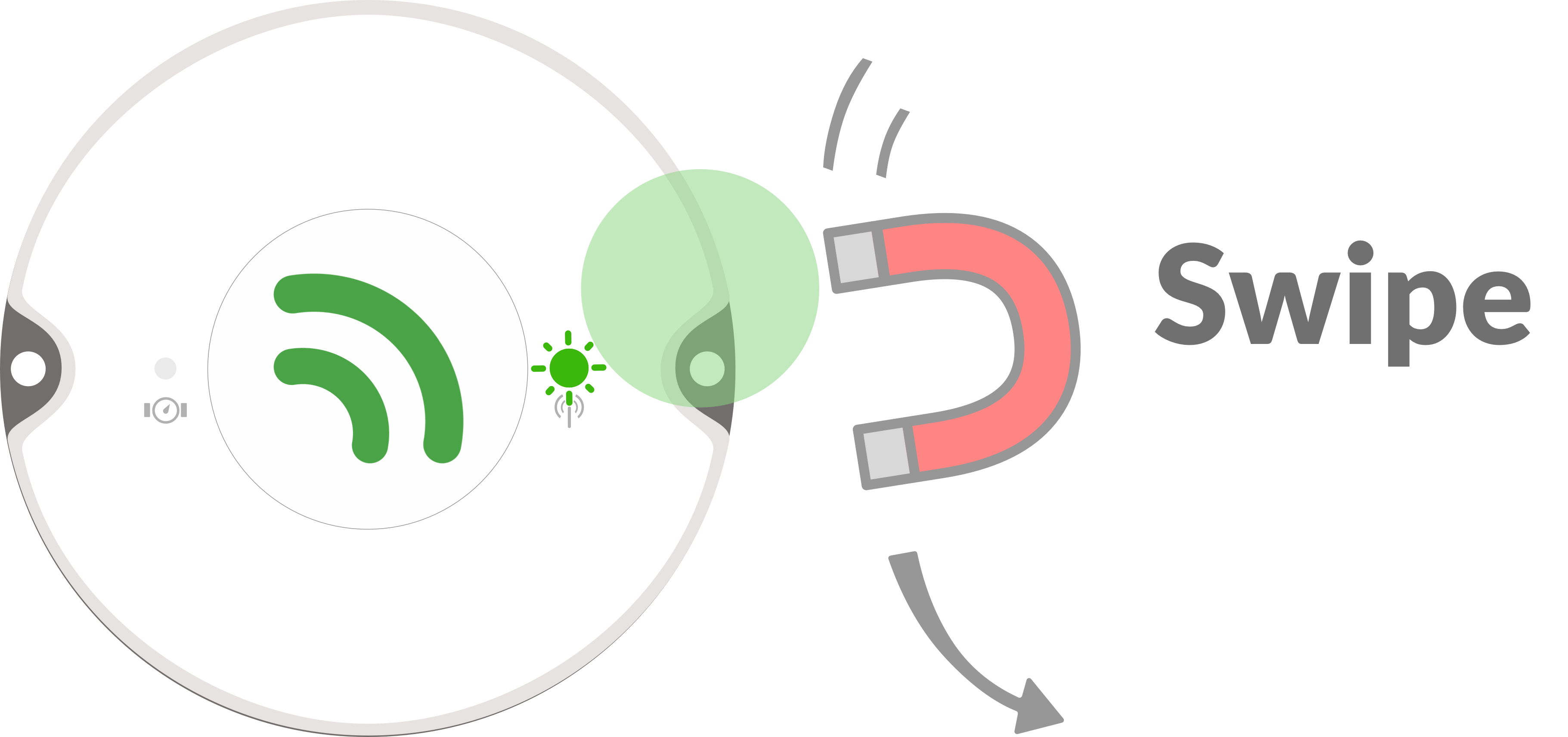 Note
The TR4-X Transceiver must be programmed in the NextCentury Cloud and its Gateway must be online, in order for it to begin communicating with its Gateway.